Did You Know? (1)
10 Food Facts :
•Lemons contain more sugar than strawberries!
•The Croissant was invented in Austria!
•Pop corn was invented by the Aztec Islands!
•French fries are originally from belgium
•Apples are more affected at waking you up in the morning than coffee!
•Grapes explode when you put them in microwave!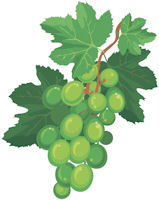 •Almonds are members of the peach family!
•Americans eat 35.000 tons pasta a year!
•The oldest known vegetable is pea!
•An egg contains every vitamin except of vitamin C!
---
Interesting, right?
Kisses!!
P.S. Information from : www.did-you-knows.com