Hey bloggers!!
How are you?
As you know, summer is almost over and we are getting ready for our first day at school!
One more school year is waiting for us, full of fun and laughter and obviously our new and old friends!
I think it is time to say "good bye" to summer and welcome winter back!
Hope you all enjoyed your summer as much as I did!
I think that this winter is going to be the best of all!

So, how do you feel about this new start?
I am super excited!
Why?
Because this year I am going to learn how to play the..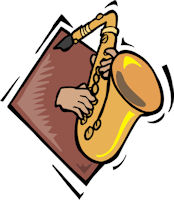 That's right, the saxophone!
I truly love this instrument and I can't wait to start my lessons!
Also, I am looking forward to see my friends from school!
You see, I missed them a lot and I think everyone has missed his friends too!


Wish you are looking forward to this new school year as much as I do!
Kisses!!